Sightseeing Attractions
Dubai City Tour
An inmate or a visitor? Scouring for some kind of spice and chill in the hotness of Dubai, partake in our perfect Dubai City Tour. Here in our City Tour Dubai, we will provide you with a lot of great attractions and Dubai Sightseeing. However, the City Tour In Dubai combines various amazing parks, shopping malls, hotels, various watersports, and so forth. If you are visiting City Sightseeing Dubai, don't forget to join our special offers.
The most alluring Full Day Dubai City Tour Package offers a jaunt that no one would ever skip, as the inviting trip blends a charm of Bedouin culture and customs. You can partake in the startling Dubai Half-Day City Tour with your loved ones. Further, our enchanting Dubai tours and it'als will leave you awestruck. Instantly, in our City Tour In Dubai, you will cherish every moment and create beautiful memories.
City Tour Dubai Overview:
Further, our VIP and enticing Dubai Sightseeing Places trip mix myriad plan to add fun, and charm to your boring Day. So leave the heat of Dubai's busy city life, and hop on hop off Dubai with an unusual visit to one of the creative and enthralling masterworks of the UAE's Emirate. We make sure you relish the jaunt to its fullest as our trip guide will stay by your side throughout the City Tour Dubai. We have set up the main must to do Dubai Sightseeing Places, have a look!
DXB Desert Safari Deals
Dubai City Tour Packages
110 AED / PER PERSON
DUBAI CITY TOUR - WITHOUT BURJ KHALIFA TICKET
Pick & Drop, Transfer By Shared Bus, Tour Guide, and All the famous Sight seeing in Dubai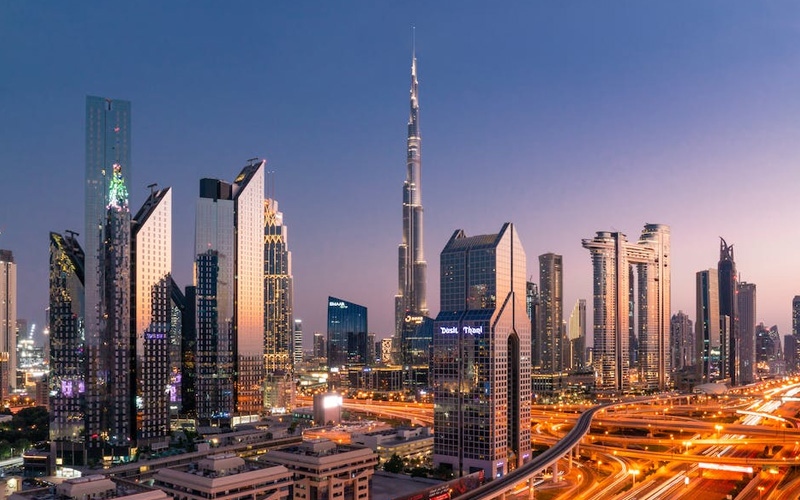 300 AED / PER PERSON
DUBAI CITY TOUR - WITH BURJ KHALIFA TICKET
Exclusive 4×4 Vehicle, Tour Guide, Burj Khalifa Ticket with All the famous Sight Seeing in Dubai
Schedule & Timings
City Tour In Dubai Overview
DXB Top Attractions
Things To Do In Dubai
Mainly the most Alluring and the most captivating Dubai Thing to do includes a visit to the world's largest Burj Khalifa. Our Dubai City Tour Package further Comprises a trip to Burj Al Arab, Atlantis The Palm, Desert Safari, a Museum trip, Dubai Eye wheel, and a stroll towards the Global Village Dubai. Therefore, who would want to forfeit this inviting chance to enjoy the world's incredible outlooks in Dubai?
Burj Khalifa:
Our incredible Dubai Bus Tour group will escort you to the Burj Khalifa, which is known as one of the greatest structures in the world. Enjoy your moments cherishing the Half Day Dubai City Tour, and explore the interior and exterior of the wholly luxurious hotel. Get your guide Dubai who will brief you about the allures, its rooms, spa, swimming pool, and other excess spots of this City Tour in Dubai. While it's a worth visiting trip.
Burj Al Arab:
Moreover, Burj Al Arab is another enchanting event to join in Dubai, and it is entailed various alluring spots, and Jumeirah beaches – Dubai City Tour. Dine in the appetizing meal, relish breakfast, lunch, or Dinner while adoring the intriguing stances of City Sightseeing Dubai. Later, make sure to have your mobile, camera, and other accessories to Capture stunning spots and your pictures in the Burj Al Arab.
Atlantis The Palm:
Dubai Atlantis Palm truly is something great both for families and couples. Moreover, this is one of the alluring Dubai Sightseeing Places, you can dig in here to create lifetime memories. This is the greatest jaunting end for thrill seekers. Further, we assure you to have the best time alongside the turquoise water of the beach in our City Sightseeing Tour. Along with this, our company ensures not to skip any event, so we are providing awesome Abu Dhabi City Tour offers too.
Desert Safari Dubai:
Moving further, our tour guide will head towards the Desert Safari In Dubai which is completely a distinct experience of Dubai's desert life. Admire myriad rides, desert activities, and best-of-camp activities with our Desert Safari Tour after booking the best and great Dubai City Tour Packages. Enjoy camel rides, quad biking, sandboarding, and a savory BBQ dinner at night on the premium Desert tour. If you love to know more, then scroll Further down.
Museum Of The Future:
The Dubai Museum Of The Future is truly another great end for adventure buffs. You will relish the best events in the museum comprising the best history and culture. Moreover, the museum in Dubai Sightseeing told the story, as the emperors built it for giving insight into the future. Likewise, you will be stunned while finding the various aspects already written in the museum years ago. Find it all in our awe-inspiring Dubai City Tour.
Ain Dubai:
In other words, wanna experience the world's largest and the daring ride? The Al Ain Dubai is an incredible activity and spot to join in. Stay safe and made great history while visiting and experiencing Dubai's largest eye wheel in City Tour Dubai. Discover the chance to relish and admire the beauty of Dubai's skyline, and the charm of the town, along with city lights from a Height.
Global village Dubai:
If you seemingly want to explore and see the culture, customs, and Bedouin lifestyle, our Dubai Tours escorting guide will take you to the Dubai Global Village. In our Full Day Dubai City Tour Package, visit the carpet market, and Dubai Mall, and admire the beauty, and culture along with the history of the Gulf country. Surely, This City Tour In Dubai is the want you would never wish to come to an end.